William Hill revels in online and mobile growth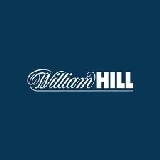 British online and land-based gaming operator William Hill has released its interim financial results for the first quarter of 2013 showing a 15 percent year-on-year rise in net revenues helped by a similar increase in iGaming earnings.
London-based William Hill, which recently announced that it was ready to spend approximately £424 million in order to exercise a call option and take full control of its William Hill Online joint venture, revealed that online revenues for the initial three months of the year rose by 21 percent year-on-year while operating profits from iGaming improved by 13 percent when compared with the same period in 2012.
In addition, William Hill stated that its overall operating profit progressed by eight percent year-on-year as did net revenues from its retail operation, although this land-based division posted a three percent decline in operating profit when compared with the first quarter of the previous year.
Indicating perhaps where the future may rest for William Hill, the firm declared that sportsbook net revenues for the first quarter of 2013 swelled by 47 percent year-on-year while amounts wagered via its mobile sportsbook grew by some 145 percent along with a 298 percent increase in mobile gaming net revenues when compared with the same period in 2012.
"It has been a successful start to 2013 in trading terms, moving forward with our strategy, expanding into Australia and taking full control of William Hill Online," said Ralph Topping, Chief Executive Officer for William Hill.
"It was pleasing to receive such clear support from shareholders for the William Hill Online acquisition and the rights issue. We also welcomed Sportingbet Australia into the William Hill group in March and, having spent more time on the ground with the Aussie team, I am confident of its ability to take advantage of the opportunities in this key territory.
"Operationally, performance remains good with strong gross win margins a feature of the period in both retail and online. We have two strong channels with both responding well to opportunities and challenges. Cheltenham results were not as good for us this year but just after the quarter end Auroras Encore made the Grand National a major success for William Hill, even beating our record win achieved on the race in 2009 when Mon Mome romped home at 100-to-one.
"Both of these big meetings proved to be significant attractions for mobile bettors. Our app was downloaded 45,000 times on Grand National day and 51,000 times during the Cheltenham Festival, putting us at the top of the downloads league for both events.
"Mobile remains a high priority and is now a major contributor to [our] sportsbook's continued growth. We have beaten two of our three sportsbook and mobile targets ahead of schedule and are focusing on making mobile more than 40 percent of sportsbook stakes before the end of this year.
"Having grown our UK online market share from ten percent to 15 percent over the last four years, we aim to increase our share and are making significant investments in marketing, technology and people to achieve that."