William Hill and GVC Holdings improve Sportingbet offer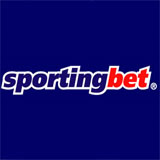 After seeing their initial joint offer rejected earlier this month, British betting giant William Hill and fellow sportsbook provider GVC Holdings have upped their bid for online sportsbook and gaming operator Sportingbet.
The new offer is worth £530 million, which is a 20 percent improvement on the previous rejected proposal, and would see the pair take control of the entire issued and to be issued share capital of Sportingbet.
Upon completion of the deal, William Hill would take control of the Australian and 'certain other locally licensed businesses' while GVC Holdings would hold the remainder of Sportingbet's business.
William Hill and GVC Holdings now have until November 13 to make their offer official, which is a two-week extension to their original deadline, with Sportingbet revealing that it would recommend any such offer to its shareholders.
"The revised proposal includes a 'mix and match' facility under which Sportingbet shareholders will have the opportunity to apply to receive proportionately more cash or more shares," read a statement from GVC Holdings.
"Subject to reaching agreement upon its detailed terms and conditions, the board of Sportingbet has confirmed to William Hill and GVC Holdings that if such an offer were to be made, the board of Sportingbet would expect to unanimously recommend it to Sportingbet shareholders and has therefore agreed to work with William Hill and GVC Holdings to facilitate the making of a formal offer for Sportingbet pursuant to Rule 2.7 of the code including the provision of due diligence."
GVC Holdings declared that it has temporarily suspended trading in its shares as it awaits certain historic financial information in relation to parts of Sportingbet's business. It additionally warned that bid discussions were still at a preliminary stage with no certainty that these would be concluded successfully.
"The making of any offer would be subject to a number of pre-conditions including the satisfactory completion of due diligence and the recommendation of the board of Sportingbet," read the statement from GVC Holdings.
"William Hill and GVC Holdings reserve the right to waive any or all of such pre-conditions. In addition, William Hill and GVC Holdings reserve the right to make an offer at a level of cash and/or exchange ratio on less favourable terms than set out in the increased proposal in the event that the board of Sportingbet agrees and recommends any such change or a third-party announces a firm intention to make an offer for Sportingbet. Further, William Hill and GVC Holdings reserve the right to vary the form and/or mix of consideration and/or introduce other forms of consideration."