UIGEA guilty verdict hits America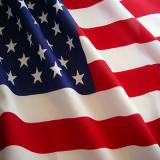 The brother-in-law of a United States Congressman has been convicted on multiple counts of illegal gambling and racketeering after being charged in federal court under the controversial Unlawful Internet Gambling Enforcement Act (UIGEA) of 2006.
Daniel Eremian was found guilty in US District Court in Boston on Monday of multiple charges including racketeering tied to a gambling operation he ran under the auspices of an Internet betting site based on the Caribbean island of Antigua.
Sixty-one-year-old Eremian is the brother-in-law of eight-term US Representative John Tierney and was convicted of racketeering, racketeering conspiracy, illegal gambling, and related charges while 37-year-old co-defendant Todd Lyons became the first person ever convicted under UIGEA after being found guilty of racketeering and illegal gambling.
Prosecutors alleged that Eremian and his brother Robert ran the Sports Offshore gambling site from Antigua and illegally accepted wagers placed by punters from across the East Coast of the United States. For his part, the government revealed that Lyons was one of the agents that helped to collect millions of dollars from 1998 to 2006.
"Today's convictions should serve as a message to those involved with illegal gambling schemes that the government will apply the full weight of its resources to identify, investigate and prosecute individuals who seek to profit from offshore gambling," said US Attorney Carmen Ortiz.
US District Court Judge Nathaniel Gorton allowed both men to remain free pending a detention hearing that has been scheduled for Thursday.
"We're satisfied with the verdict," said Fred Wyshak, the government's lead prosecutor in the case.
"It's consistent with the evidence in the case.''
Robert Eremian and a fourth man, Richard Sullivan, were also charged in 2010 with racketeering and illegal gambling but remain fugitives.
Although convicted of the most serious charges, Eremian and Lyons were acquitted of multiple counts of money laundering while Eremian was also found not guilty of multiple counts of acceptance of financial instruments for unlawful Internet gambling, which were brought under UIGEA.