Silverpop Signs up Gaming Trio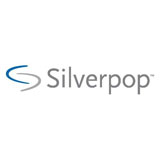 Silverpop, an Atlanta-based e-mail marketing solutions provider, has strengthened its position as the service provider of choice for the online gaming industry by adding several well-known firms to its growing client roster.
The American firm provides e-mail marketing alongside marketing automation solutions that have been specifically tailored to meet the unique needs of business-to-consumer and business-to-business marketers and recently signed up 888.com, one of the world's largest gaming companies.
In addition, CCP Games, one of the world's largest independent game developers, and Pinnacle Sports, a leading provider of online sportsbetting, have also joined Silverpop's client roster.
"E-mail marketing is critical for the online gaming industry," said Yuko Ishii, Customer Retention Management Lead for CCP Games.
"After doing extensive research to find the best possible e-mail marketing service provider, Silverpop was the clear choice. Its solid technology, ease of use and superb support has exceeded our expectations ten-fold."
Silverpop stated that it is critical that e-mail marketing campaigns are strategically targeted with relevant messages. Due to the nature of the business, deliverability can also be an issue for online gaming companies but Silverpop's Engage platform offers a suite of tools designed to help increase conversion, retention, activation and reactivation.
"For our online gaming clients to be successful, they must understand their customers' behaviours and anticipate their needs," said Will Schnabel, International Markets Vice-President for Silverpop.
"We make it easy for them to analyse past behaviour and transactional data and then use that information to provide tailored promotions to customers based on where they are in the lifecycle. Our deliverability team is also quite experienced in working with companies whose legitimate promotions may contain words or phrases that can be incorrectly flagged by Internet service providers."