OpenBet rebrands Alphameric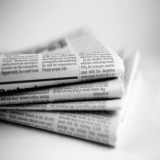 OpenBet Technologies Limited, a provider of integrated online gaming and betting software, has announced that the recently purchased Alphameric Solutions Limited has been fully integrated as a retail division and rebranded OpenBet Retail Limited.
Alphameric provides end-to-end technology to high street bookmakers predominantly in the UK and Ireland including William Hill and Ladbrokes and was purchased by OpenBet Technologies (formerly known as Orbis Technology Ltd) in May for £15.475 million in cash.
OpenBet Technologies also announced the appointment of Karim Peer as Managing Director for the new retail division, which has undergone the rebranding 'in line with the new positioning of its parent company' in order to 'further enhance its position at the forefront of the online gaming and retail betting sector'. The London-based firm revealed that Peer has a 'strong background in software and technology' after heading up 'a number of companies in the financial and online banking sector' including Financial Objects.
"As we welcome Karim Peer to OpenBet we are confident that, with his wealth of experience and drive, he will successfully lead the new division, OpenBet Retail, into its next stage of development, further strengthening the overall offer of the group," said David Loveday, Chief Executive Officer for OpenBet Technologies.
Alphameric was founded in 1984 with Orbis Technologies stating that its purchase would 'significantly enhance' its position as the 'technology platform of choice for the gaming industry' and enable it to expand its client base while delivering 'consistently high-quality technology solutions' to customers utilising its OpenBet platform.
"I am delighted to be joining OpenBet Retail at this exciting stage of its development and look forward to working with the OpenBet team to build on its success and realise the full potential of the business," said Peer.