William Hill hails 'strong' 2012 financial performance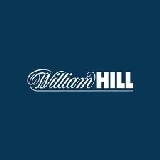 After announcing plans last week to exercise a call option on a 29 percent stake in its William Hill Online joint venture, British online and land-based gaming operator William Hill has released its financial results for 2012 showing a twelve percent rise year-on-year in net revenues to £1.276 billion.
London-based William Hill revealed that it plans to take full control of the 29 percent share of William Hill Online from gambling software designer and supplier Playtech Limited before the end of April and stated that its online net revenues for 2012 had improved by 27 percent year-on-year to £406.7 million.
Net revenues from land-based retail operations for the twelve months to January 1 grew six percent year-on-year to £837.9 million while operating profit swelled by 20 percent when compared with 2011 to £330.6 million.
William Hill Online saw net revenues from its sportsbetting operations enlarge by 50 percent year-on-year to drive the subsidiary's overall net revenues up by 27 percent when compared with 2011 alongside a 36 percent boost in operating profit. This was additionally helped by the enterprise's mobile sportsbook turnover, which was enhanced by 260 percent year-on-year, while 32 percent of all sports wagers in December placed via mobile.
All of this saw William Hill record a pre-exceptional profit before tax for 2012 of £292.7 million, which was 22 percent better than for 2011, while its annual profit before tax rose by 48 percent year-on-year to £277.7 million.
Further, the operator's profit after tax of £231 million for 2012, which represented an improvement of 58 percent year-on-year, helped it to reduce net debt for covenant purposes by £77 million to £339 million.
"Today marks a major milestone for William Hill as we propose taking full control of William Hill Online," said Ralph Topping, Chief Executive Officer for William Hill.
"This move rounds off a successful twelve months that have seen us take our first steps into the United States and, through the pending Sportingbet acquisition, lay the foundations for growth in the attractive Australian market.
"William Hill Online has consistently delivered strong net revenue growth since it was formed in December of 2008. Having been advised of the valuation of Playtech's 29 percent interest, the board has concluded that it is in the best interests of our shareholders to exercise our call option to assume full ownership of this attractive, high growth [and] high performing business.
"At the same time, I am pleased to report that the team has remained tightly focused on operational matters and has delivered a strong 2012 organic performance across both retail and online channels. Retail has continued to deliver revenue and profit growth while William Hill Online recorded another outstanding year particularly in mobile, which has significantly outperformed our expectations and very much remains a high priority for us.
"With our well-recognised William Hill brand, strong management team and multi-channel capability, we are well placed to take full advantage of both the organic growth potential of the enlarged business and the new opportunities that are opening up to us."