Nevada confident to win race to be first State to offer online poker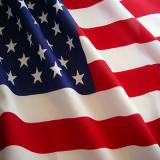 The Chairman of the Nevada Gaming Control Board, Mark Lipparelli, has confirmed in an interview with iGaming Business that online operators with licences and technical systems approved by the state could be up and running for real-money, intra-state online poker before the end of 2012.
Speaking to iGaming Business following the iGaming North America conference in Las Vegas on March 6, Mr Lipparelli detailed the timeline for Nevada's online gaming application process and also confirmed that the state approval of both license and system will result in the ability to operate without any additional legislation.
"The process from here will see licence applicants appearing on our public agendas in May/June.  For the successful licence applicants, the last step in turning the systems on will be a technical evaluation, and although we're not certain how long this process will take, it's plausible, even likely, that you'll see the first set of systems approved for initial deployment by the fall."
The technical evaluation for operators filing applications is expected to take place between late spring and early summer, with Lipparelli confident that Nevada licensees who were "thoughtful about their approach and had their systems reviewed by test labs in the past"  would potentially be in operation "by late fall and certainly by late winter or the early part of 2013".
The full version of the exclusive interview with Chairman Mark Lipparelli will appear in the first issue of iGaming Business North America magazine.