Microgaming premieres Diamond Edition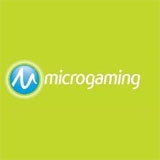 Online gaming software provider Microgaming has announced the launch of the new Diamond Edition of its existing Live Dealer games offering with RoyalVegas.eu one of the first to go live with the new facility.
Isle of Man-based Microgaming stated that the Diamond Edition will offer gamers 'a new and improved casino experience' via the use of 'redefined graphics that give the player a heightened sense of being in a casino while providing more statistics than ever before to aid their chances of winning big money'.
The new Diamond Edition also comes complete with multi-player roulette and will give players the opportunity to see others' bets on the table in real time. Microgaming declared that this feature came in response to 'a surge' in the number of gamers enjoying its multi-player offerings with a large number of gamers on its Live Dealer platform taking the opportunity to bet against other competitors.
"The Diamond Edition was partly conceived because of the trend we have noticed towards playing multi-player games and we were keen to ensure that players have even greater opportunity to take advantage of this function, this time through roulette," read a statement from Microgaming.
"Already, 16 Microgaming customers are using the Live Games product after just one year in the market, meaning that our first-rate technology and comprehensive live experience is being used by thousands of gamers worldwide."
Microgaming's existing Live Dealer service offers stand-alone multi-window games along with a multi-language facility for the localisation of casinos and sees cards shuffled and dealt in real-time.
"We are excited to launch Microgaming's new multi-player Roulette, which gives our players a unique and social gaming experience," read a statement from RoyalVegas.eu.
"The bet on table functionality is innovative and we know that the Live Dealer Diamond Edition will be a huge hit with our players."