Intralot Italia adds virtual games to retail portfolio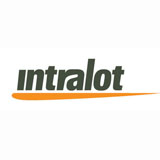 Intralot Italia has launched a new virtual games service for its retail outlets and online at Intralot.it. Powered by games providers Kiron Interactive Limited and Inspired Gaming Group Limited, the Italian virtual games service is being delivered, managed and operated by Vermantia Media Group.
"With this new addition to Intralot Italia's product portfolio, players will be able to experience exciting new games," read a statement from Intralot.
"Intralot Italia retail shops are progressing even further to become entertainment centres that offer players a complete gaming portfolio [including] sportsbetting, AWP, video lottery terminals and virtual games."
Intralot stated that Vermantia Media, as a gaming and sportsbetting service provider and with a portfolio of services currently being delivered in Greece, Bulgaria, Azerbaijan, Poland, Russia, Peru and Brazil, has undertaken human voice-over responsibilities along with all localisation, creation and design duties.
"Vermantia Media' s experience in the delivery of services worldwide will allow Intralot Italia to provide a fully customised service that is tailored to the specific retail needs of the company's network and the local market," read the statement from Intralot.