Bodog founder Calvin Ayre indicted by federal authorities in Maryland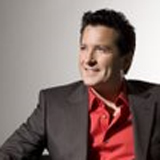 Federal authorities in the American state of Maryland have unsealed an indictment against Calvin Ayre, the founder of Bodog.com. Ayre, alongside fellow Canadians James Philip, David Ferguson and Derrick Maloney, is accused of conducting an illegal sports gambling business and conspiring to commit money laundering.
"Sports betting is illegal in Maryland, and federal law prohibits bookmakers from flouting that law simply because they are located outside the country," U.S. Attorney Rod J. Rosenstein said in a statement released today. "Many of the harms that underlie gambling prohibitions are exacerbated when the enterprises operate over the internet without regulation."
The six-page indictment accuses the quartet of violating Maryland law between 2005 and 2012 and focuses on 'the movement of funds to pay winnings, the hiring of media resellers and advertisers to promote the Internet gambling activity, and the movement of funds from accounts outside the United States, in Switzerland, England, Malta, Canada and elsewhere, to accounts in the United States to repay those media sellers and advertisers.'
The four are accused of conspiring to direct winnings to players in Maryland via check and wire using payment processors that included JBL Services and Zip Payments which processed $43m and $57m respectively.
Bodog Entertainment SA is also accused of spending $42 million via an unnamed media company to create and execute an advertising campaign aimed at US based gamblers.
The 50-year-old Ayre released a statement concerning the latest developments at CalvinAyre.com. "I see this as abuse of the US criminal justice system for the commercial gain of large US corporations. It is clear that the online gaming industry is legal under international law and in the case of these documents is it also clear that the rule of law was not allowed to slow down a rush to try to win the war of public opinion."
"These documents were filed with Forbes magazine before they were filed anywhere else and were drafted with the consumption of the media as a primary objective. We will all look at this and discuss the future with our advisors, but it will not stop my many business interests globally that are unrelated to anything in the US and it will not stop my many charity projects through my foundation."
The Bodog.com domain name was seized by US federal authorities late yesterday but the Bodog.co.uk and Bodog.eu domain names are unaffected.