Beckley gets 14-month sentence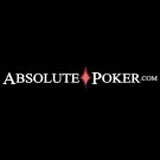 One of the eleven men charged as part of last year's 'Black Friday' indictments, Brent Buckley from AbsolutePoker.com, has been sentenced to 14 months in prison after admitting to deceiving banks over the processing of gambling proceeds.
Buckley was indicted by the US District Court for the Southern District of New York on April 15 and pleaded guilty eight months later in Manhattan federal court to charges of conspiring to break US laws against gambling on the Internet and conspiracy to commit bank and wire fraud.
The 32-year-old joined Costa Rica-based AbsolutePoker.com in 2003 as its head of payment processing and had been indicted as part of the USA v Tzvetkoff et al case. During sentencing US District Judge Lewis Kaplan said Beckley deserved prison time despite his surrender and cooperation because, according to a report from the Reuters news service, 'the sentence has to make clear that the government of the United States means business in these types of cases'.
"I fooled myself into thinking that what I was doing was okay," Beckley said.