10Bet.com goes mobile with SBTech platform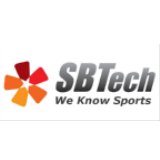 Fully-managed sportsbetting turnkey solutions and services provider SBTech has announced that online casino and sportsbook 10Bet.com has become the first to go live with its new HTML5-based mobile betting platform.
The new mobile sportsbook from 10Bet.com offers players access to an array of global sportsbetting opportunities including 8,000 monthly live events while additionally featuring banking and transaction facilities that permit members to deposit and withdraw from within the mobile application.
"We know how vitally important mobile is for our sportsbook clients and I am certain this will help 10Bet.com to gain even greater market share through our enhanced mobile offering," said Itai Zak, Chief Executive Officer for SBTech, which has offices in Gibraltar, Israel and Bulgaria.
"Today's punters want to be a part of the action and to not only make bets during events but to see those bets settled in real time either while they're watching television or watching events live and our powerful product will enable them to do exactly that."
SBTech revealed that the new mobile offering from 10Bet.com has been designed to be fully compatible with all leading smartphones and tablet computers including iPhones, iPads and Android devices.
"We are very excited to go mobile," said Daniel Caswell, Head of Player Affairs for 10Bet.com.
"Being able to bet on the go with 10Bet.com has been a major element in the feedback we have received from our customers. The team at SBTech did a great job and I am confident that our mobile betting application will be very well received as the usability and total experience is truly magnificent."